Why is my ex-boyfriend upset with me?
I went to my ex-boyfriend to reach out to one of his high school friends who's attempted to commit suicide. When I went to him to reach out to his high school friend, he told me that I put him in a terrible position and put an enormous load on his shoulders. He was very angry that I went to him to do that. Am I in the wrong for going to him to reach out? He helped me so much with my depression and bad habits, so that's why I thought of him to reach out. He made me feel awful for thinking highly of him to help. Why did he react this way towards me? I think he's being selfish.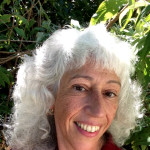 Your compassionate reach out to the friend is praiseworthy.
That your ex bf has trouble accepting your gesture as kindness shows your ex bf is not seeing the situation clearly.
I believe your ex bf's words about feeling burdened by your action.
However, he is mixing up his own responsibility to know the root of his feelings.
Blaming you for feelings he doesn't understand within himself is unfair and not helpful to anyone, including him.
From what you write, you did nothing wrong and your action toward the potential suicider was gracious.
My only guess which is also very general about your ex bf's behavior is that he doesn't yet fully understand himself and finds blaming others easier than understanding himself.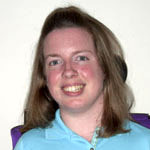 I'm glad you think so highly of your boyfriend and his ability to be there when you would like to talk about things that are important to you.
I see why you would want them to reach out. I also wonder about how close he was with his friend and what he thought you meant when you asked him to reach out. It sounds as if he is thinking that doing so would mean that he is responsible for his friend's well-being, although I can't say that for certain.
Would you be willing to have a discussion with your boyfriend where for a few minutes (five minutes or so), you ask him about what made him react that way? During this time, try to listen and ask questions is if you are an investigative reporter and are trying to learn more about his experience. You can also summarize what you are hearing to make sure that you understand it as he does. This does not mean that you have to agree with what you say, but just that you follow. I hear you saying that you think he's being selfish. I'm suggesting that just during this conversation, you ask questions to focus on what he is thinking and feeling. In one sentence, the goal would be to learn more about his experience.
I would not be at all surprised if he is scared.
Are you aware of what kind of support he wants through this time?
The information above is intended as general information... (more)
The information above is intended as general information based on minimal information, and does not constitute health care advice. This information does not constitute communication with a counselor/therapist nor does it create a therapist-client relationship nor any of the privileges that relationship may provide. If you are currently feeling suicidal, as if you want to hurt or kill yourself or someone else, or are in crisis, call 800-273-8255 (24 hours a day, 7 days a week), call 911, or proceed to your local emergency room.
More Answers