Why does it feel as if self-harm is an addiction?
I self-harm, and I stop for awhile. Then when I see something sad or depressing, I automatically want to self-harm.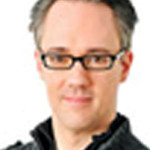 In a way, self-harm can present somewhat like an addiction. According to new research within the field of neuroscience there is a valid explanation for this. When a person cuts or uses other forms of self harm, the body produces endorphins to help make a person feel better. If a person was dealing with depression or high anxiety, that might be misinterpreted by the brain as a way to help oneself feel better and a new neural network or map might form (addiction) that would utilize this new behavior. Another way to look at it would be thru a behavioral lens, a positive reward for a behavior, even though the behavior has other long term negative consequences.
Consider working with someone who can both have you work on and address those items that trigger your behavior and the root causes, in this case sadness or depression, and second find someone who can help give you alternatives that take into account the neurological requirement by replacing the behavior with another behavior (such as snapping a rubber band on the wrist) and working to extinguish the unwanted behavior. Someone who is trained in Dialectic Behavior Therapy and/or Interpersonal Neurobiology would most likely have the skills and means available to address this with you.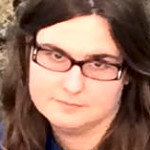 Self-harm has a way of becoming a go-to method of coping. When we get stuck using self-harm as a way to deal and manage emotions, when something serious happens it totally makes sense that that will be one the first things to go through the mind. It is its own kind of addiction. There is a therapy, DBT or, Dialectical Behavior Therapy, which focusing on giving you new tools to get through hard times, understand and manage your emotions, to stay present and to deal with relationships. This one of the most effective interventions there is for self-harm. If you are interested in DBT, reach a local therapist in your area and ask if they do DBT or can recommend you to a DBT program. This can help immensely. Self-harm recovery is totally possible, but it is definitely hard work!
The information above is intended as general information... (more)
The information above is intended as general information based on minimal information, and does not constitute health care advice. This information does not constitute communication with a counselor/therapist nor does it create a therapist-client relationship nor any of the privileges that relationship may provide.   If you are currently feeling suicidal or are in crisis, call 911 or proceed to your local emergency room.
More Answers