Why do some people try to make a joke for everything and laugh at everything?
These "jokes" are made about everything. They seem to have the need to say something "funny" about everything. It's not funny, just awkward.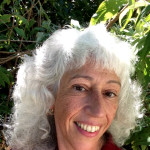 I agree, it is awkward when people make jokes about subjects which may not be funny at all. And, if a person only jokes, then after laughing and realizing the person has nothing of themselves to offer, this can also be quite tedious.
Realize that you are more aware of human interaction having many levels of expression.
You could start avoiding people who irritate you by the way they behave.
More Answers