Why do I have panic attacks when I carry my baby?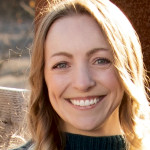 Has something scary ever happened when you were carrying your baby before you had panic attacks? Could have to do with fear of incompetence as a parent, but may be something unrelated.
For example, if you got some really bad news when you were carrying your child, your brain may pair those two events together.
Or could it be that the feeling of pressure on your body sets off an anxiety response for you? Do you have panic attacks when holding your baby sitting down? Or is it just when you are standing/walking? Paying attention to when exactly its hitting you could give some clues about what is triggering that response.
Another thing I'm wondering is if your baby either cries when you are carrying him/her, or if you carry him/her mostly in response to the baby crying. I'm not sure if you are mom or dad here, but women especially have a very physical response to babies crying. You can physically see this if you are breastfeeding because it triggers the lactation process. But it also can trigger some pretty hefty anxiety. The reason for this makes sense--if we felt nothing when our babies started to cry, we wouldn't be very motivated to attend to them to meet their needs. If baby is crying when you are holding him/her, it might be triggering that anxiety response and feel a lot of pressure to respond to your baby's needs. If that turns into a pattern, your body basically expects to feel that way and may respond habitually with panic, even in the absence of baby crying.
If you don't think it's related to your baby being upset, you could still be experiencing that habitual response of panic, and especially if you are worried about having a panic attack (which ironically can induce panic).
A counselor may be able to help you untangle what's happening to you and some ways to work through that. It can be really scary to sit through a panic attack, though there are so many techniques to help. People have written some really great articles on getting through an attack, and there are other resources you can use like apps (Calm, Headspace, PanicShield, etc.), and youtube has really great videos as well.
I also want to mention that if you avoid carrying your baby because of anxiety, that would be a normal response. Many people who have panic attacks tend to feel guilty about the things that they end up unable to do because of the anxiety they feel. Remember you are doing the best you can. You are reaching out, you are concerned. Guilt about how you deal with anxiety really complicates your experience further, so try to practice some self-compassion if you are going through this. Kristin Neff has some great resources for that if you are interested: https://self-compassion.org/.
I hope all the best for you!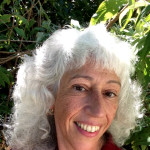 Maybe you're fearful that you don't have enough skill or ability to take care of your child.
Since you're writing your question it is likely you really do care and are capable, only have self-doubts as to your abilities.
The information above is intended as general information... (more)
The information above is intended as general information based on minimal information, and does not constitute health care advice. This information does not constitute communication with a counselor/therapist nor does it create a therapist-client relationship nor any of the privileges that relationship may provide. If you are currently feeling suicidal or are in crisis, call 911 or proceed to your local emergency room.
More Answers