Why do I get a weird feeling every few months or so?
I get an uncontrollable swallowing that is repetitive and then somewhat out of body feeling that lasts no more than a minute or two. It usually happens in bed at night, but I occasionally experience this during the day. I have a benign brain tumor, but the doctor said it is not associated with this.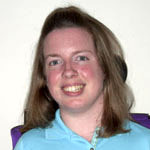 I'm not entirely sure whether this relates to something in the mental health realm or if there is something else happening. I know you said that your doctor said it is not related to your physical condition, but have you tried speaking with your primary care physician? I've seen people with many different symptoms that end up being related to acid reflux or something of that nature. As far as the out of body experience, there are different stages of sleep, so if this is happening in the middle of the night and you are waking up from a dream, you may not be fully awake when it's going on. These are just some thoughts, but I think talking to your primary care physician would be a great place to start.
More Answers