Why do I find pleasure in thinking about killing?
I am a peaceful person, but I often find myself having thoughts about killing people. Eventhough I like the thoughts at the time, they make me cry. Why do I feel like this?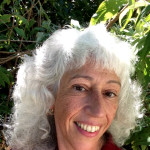 Maybe because you have great emotional pain stored inside you of which you are not aware exists.
Sometimes people who feel greatly hurt by others or who feel unloved by others, imagine if they do the opposite of love, which is to kill, that they will get the recognition and acknowledgement from others which they wish would come to them in a loving way.
This is my theory, it is not necessarily a definitive description of your inner dynamic.
Most important is to keep an open mind to self-discovery on your feelings, including the ones which are uneasy, such as killing, to consider.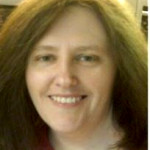 Hello, and thank you for your question. Clearly this is something that has you very concerned. Sometimes thoughts are just thoughts, and they are pretty harmless. Many people have thoughts of killing someone, but they would never actually do it. They really don't even want to do it, they are just having a thought. Other times, thoughts are a sign of something more serious, and we should receive help when they start to worry us. I would recommend meeting with a counselor to discuss these thoughts. It is usually a safe environment where you can get advice with little judgement.
Now, If you begin to start thinking about killing someone specific and making a plan to do it in reality- you should call for help immediately. By help, I mean 9-11, or a family member or friend. You would want to get help before doing something to harm yourself and others. Again, none of this is to judge, but rather to encourage you to get the help you're seeking.
Either way, when we become concerned about some aspect of our behavior, seeking counseling is usually a good choice.
Be well,
Robin J. Landwehr, DBH, LPCC, NCC
The information above is intended as general information... (more)
The information above is intended as general information based on minimal information, and does not constitute health care advice. This information does not constitute communication with a counselor/therapist nor does it create a therapist-client relationship nor any of the privileges that relationship may provide. If you are currently feeling suicidal or are in crisis, call 911 or proceed to your local emergency room.
More Answers