Why do I feel like I will never have a good career/amount to anything financially?
I'm in my early 20s. I've worked since two months after I turned 18. I have "plans." I could become an electrician, or I could operate heavy machinery. I have goals, but I do nothing to try to meet them because I don't feel I can. I just want a better life for my fiancée and the kids than I did.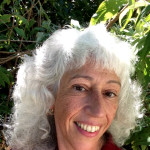 If you're not following the goals you gave yourself, there are two possibilities.
You don't really like your goals.
You self-sabotage and prevent yourself from your own strengths and accomplishments.
Think through each of these.
If you've set goals which aren't true to your nature, then intuitively some part of you will reject them.
If you self-sabotage, get in your own way from achieving what you truly would like, then ask questions of yourself around whether you feel undeserving of success.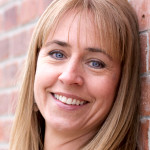 For starters, commend yourself for being committed to working. You have no idea what is going to happen in the next second, so focusing on thinking you will never have a good career or amount to anything financially is creating a fictitious story. Remind yourself of that every time the thought pops up. The false belief that nothing good will happen is sucking out energy you can use on pursuing your career dreams. Next, do you know what you need to do to become an electrician or heavy machinery operator? If not, find out. Then, set up a realistic schedule for yourself to accomplish the steps. As you accomplish each step, see your progress. Notice that you are moving closer to your goal. Every day remind yourself why you are pursuing this career. In fact, write it down and tape it on your bathroom mirror. When you start to feel discouraged, remember your goal and remind yourself that you have no idea if you'll make it or not but you are going to give it everything you have to find out. Anything worth pursuing is going to take a lot of persistence and hard work. Stay with it! You and your family are worth it!
The information above is intended as general information... (more)
The information above is intended as general information based on minimal information, and does not constitute health care advice. This information does not constitute communication with a counselor/therapist nor does it create a therapist-client relationship nor any of the privileges that relationship may provide. If you are currently feeling suicidal or are in crisis, call 911 or proceed to your local emergency room.
More Answers