Why do I feel like I don't belong anywhere?
There are many people willing to lovingly provide me with a home. I have food, clothes, and a university education, but I never feel like I belong. Even when I have a good time with people who are supposed to be close, I feel like I'm just out with friends and I never go home.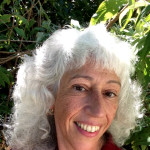 From the little bit you wrote, my guess is you haven't figured out where and how to lay down your own set of roots.
Usually people who have a university level eduction are old enough to work in order to support themselves.
Unless you have a medical condition which limits or prevents you from working a full-time job, would you guess that the effort and thought involved in deciding in what professional area and geographic location to look for work, would offer you a way to establish your identity?
My suggestion is to pay more attention to your own likes, dislikes, and interests. To know these areas more deeply would define the type of people with whom you identify, have a common interest and with whom you'd like to socialize.
The more you realize who you are, the easier time you'll have to find like-minded others and feel securely at home with them and yourself.
Again, if you have a medical disability or condition which prevents employment or easily socializing with other people, then this advice would need to be modified for your specific strengths.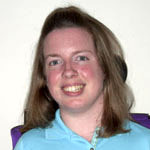 For some people, having a sense of belonging takes some time.
You mentioned that you have an education and some basic daily needs. I wonder if you may be able to look at your relationship with yourself and what makes you feel happy, safe, and having a sense of accomplishment. If you have those feelings, I wonder how you define trust and who you trust.
You say you have a good time with people who are "supposed to be close," so I wonder what keeps them from feeling close. I have also wondering if you have been emotionally hurt in the past, and if so, you may have some protective defenses that you use (maybe on purpose, maybe not) to protect yourself from being hurt again. Remember that this idea comes in degrees where you can be more perfect in certain situations and a little less in others. Being emotionally protected is on a spectrum or continuum, where you can make an infinite amount of adjustments or changes with different people and situations.
I also wonder what it is that you want in your "home," and how you define it. Consider giving yourself permission to think about how you would define your perfect home in a world where there were no realistic restrictions (such as money or location). After you have that, consider what parts of that you can have. Perhaps there is a small part that you could make a reality within a week or so.
Thank you for reaching out. If this continues to be difficult for you, consider seeing a local mental health professional so you can discuss some more specific details.
The information above is intended as general information... (more)
The information above is intended as general information based on minimal information, and does not constitute health care advice. This information does not constitute communication with a counselor/therapist nor does it create a therapist-client relationship nor any of the privileges that relationship may provide. If you are currently feeling suicidal, as if you want to hurt or kill yourself or someone else, or are in crisis, call 800-273-8255 (24 hours a day, 7 days a week), call 911, or proceed to your local emergency room.
More Answers