Why do I feel fine when I'm with others, but when I'm alone, I feel really depressed, sad, and worthless?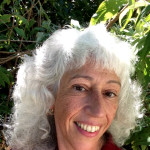 Its possible you're distracting yourself from pressing matters within yourself when you're together with friends.
Practice having time by yourself so you can address the basics questions you ask here. Your questions are good ones.
Be prepared to surprise yourself with the answers which emerge.
The more you learn and understand yourself, the less you'll feel a need to distract yourself. Then you can have time with friends for its own enjoyments sake.
More Answers