Why do I crave depression?
It's not entirely true to say I enjoy being sad, but I always find a way to feel that way. I listen to sad music, read tragic stories, and, in a twisted way, like how bad it makes me feel. I focus on negative aspects of my life even if they aren't legitimate or I just make it seem negative.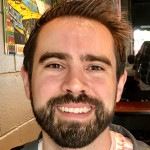 It sounds like you are noticing that you are drawn towards sad and negative content and it's hard to understand why. This may sound counter-intuitive, but sometimes we do things that on the surface may look problematic (or even cause us some real problems) because it serves us in some unseen way. A simple example would be somebody who is addicted to a substance; their addiction may be causing serious problems in their life, and they may even know it, but the addiction serves them by helping them to avoid painful feelings that they anticipate having if they quit using. Now I am not saying that what you describe is an addiction, it is just a really illustrative example of the unseen benefit.

One thing I would be wondering about is what is the unseen benefit of seeking out sad and negative content? I'd also be wondering what your relationship is to other feelings. These are things you may benefit from exploring with a competent therapist.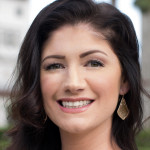 Erica Otto
Changing thought patterns to change lives and hearts
I applaud your courage in asking this question to gain some deeper insight into what is happening in your life. This is one of the most common things that I personally have seen in the population of individuals who suffer from depression. It is often that I notice clients focusing on the negative to the complete dismissal of the positive when they are dealing with depression. It is inspiring that you have noticed this in yourself because many clients are not aware that this is a pattern for them, or are not yet willing to face that depression has become a pattern they cling to.
Depression, if dealt with for extended periods of time, can become a way of life, an identity of sorts, that is very difficult to part from. While you desperately desire happiness, who would you be without the depression? Sometimes it is scarier to journey into the unknown (in this case, happiness), than it is to stay in the known, and the often times comfortable space of your depression. Human beings, for the most part, fear and stray away from change in general, especially a change that is so impactful. Allowing yourself to confront the possibility of change as positive with the support of a professional counselor is often extremely helpful.
The information above is intended as general information... (more)
The information above is intended as general information based on minimal information, and does not constitute health care advice. This information does not constitute communication with a counselor/therapist nor does it create a therapist-client relationship nor any of the privileges that relationship may provide.   If you are currently feeling suicidal or are in crisis, call 911 or proceed to your local emergency room.
More Answers