Why do I always feel like I'm being watched?
I often get the feeling that I'm being watched, like video cameras are hidden wherever I am, even at home. I feel like people can see all that I do and are reading my thoughts. Things I read or hear on the radio seem to be about (or meant for) me, and people are talking about me when they whisper.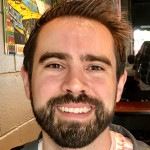 It sounds like you are feeling pretty overwhelmed with worry about being continuously monitored, with no privacy even in your own mind, and as if people are constantly saying things about you in whispers on in the media. It's hard to say from a post online what is at the root of this experience, but you may be able to get insight into that, as well as develop ways of coping with the distress of feeling this way, with the help of a good therapist. There is no pill or technique that can guarantee that this experience will go away, though it might, however, there are things that you can do so that you can understand it better and so that it does not have such an impact on your ability to lead a satisfy life.

More Answers