Why do I always feel anxious?
It's especially bad at night time. I am scared of sleeping alone.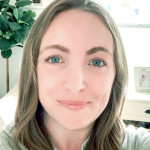 Night is hard for a lot of people, so you are definitely not alone here.
Has anything scary ever happened to you at night? Answering that question may give you the "why" of where that's coming from. If you haven't had a bad experience at night, it may just be the time when you have nothing to do, which allows more intense thoughts and feelings to surface.
Here's a couple things to try:
One thing you could do is sit down a couple hours before you go to bed and journal (if you can). Try to reduce any distractions and just go for it. The purpose of this is to slow down well before you go to bed, expressing some of the anxiety from the day. Also take note of the things you can tackle that day vs what can wait until later. This gives your brain a chance to sort through some of the "planning" type of anxiety that commonly comes up when you are trying to sleep.
Another thing you can do is make a list of the things you have control over. Anxiety is really good at putting everything you feel out of control of on a giant metaphorical projection screen. Try projecting some of the things you have control over instead. For example--you have total control over breathing patterns, what you choose to wear the next day, what you pay attention to if you go for a walk, etc. You also have control over how you personalize that list to what matters to you. Mindfulness is a great way to focus on how you control your breath, and also how letting go of breathing doesn't stop your body from doing what it's always doing to keep you alive. Any google search will bring up lots of information on this!
Something to remember is that experiencing anxiety is OK. It doesn't mean something is necessarily wrong. Anxiety is sometimes just a feeling that comes up without much of a cause. If you can't identify that cause, it's probably because of a little misinterpretation in the brain. Mindfulness can definitely help with that.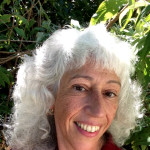 Being able to know you feel anxiety and write about it, is the first step to addressing and handling it!
Generally, anxiety is deep fear of not being able to handle what comes up in life.

Somehow the person was insufficiently nurtured and so felt insecure when very young.
Usually the person had to fend on at least a psychological and emotional level for themselves before reaching an age when doing so would have been reasonable.
Their inner feeling of overwhelmed from when very young, hasn't faced the reality that the grown person is now capable, even if this takes some practice.
Try asking yourself what you are afraid of and theorize how you would handle these situations as a grown person.
Also, sometimes anxiety comes from feeling lonely. This loneliness is reminiscent of the loneliness that the grown person now, felt when being left to take care of situations as a child which were too difficult and complex for any child to address.
The information above is intended as general information... (more)
The information above is intended as general information based on minimal information, and does not constitute health care advice. This information does not constitute communication with a counselor/therapist nor does it create a therapist-client relationship nor any of the privileges that relationship may provide. If you are currently feeling suicidal or are in crisis, call 911 or proceed to your local emergency room.
More Answers