Why did my sister not defend me when my ex-husband said bad things about me?
I recently went through a divorce. My ex-husband called my sister saying bad things about me. My sister never defended me. Now that I showed the truth, she's shutting me up and saying she doesn't care about the fight. Why didn't she convey that to him from the beginning?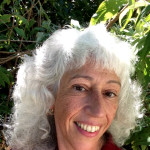 Sorry for so much emotional pain from the combination of the divorce and your sister not supporting you in the way you wish.
When you feel ready and if you feel this would help, then consider to talk to your sister from perspective to improve the relationship the two of you have.
Since the ex is gone and the sister is an ongoing person in your life, this particular incident is only one in many which the two of you will have with each other.
The disappointment you feel now as to how she handled herself, is a point to bring up to her for the sake of clarifying the type of relationship you each would like to build with each other.
As to your specific question as to why she did what she did, she is the only person who has the answer.
Start with finding out if she wants to improve the relationship altogether. Then you can use her lack of support with the ex, as an example of how meaningful her support of you is to you.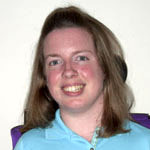 Unfortunately, I can't tell you what your sister was feeling or why she reacted that way.
I can say that divorces can be difficult or confusing for everyone involved. While the divorce is most impactful for the couple going through it, the divorce itself also changes extended family dynamics. Also, a lot of people don't act the same way around extended family (or other people) as they do at home behind closed doors, so there are times when divorce is a real shock to everyone who was not directly involved in it.
I wonder if you are at a place where you can shift your focus into looking at your relationship with your sister, how she is treating you, how you feel around her now, etc. I do not know how close you were before all of this and how close you feel now, but perhaps if you can assess your overall relationship, you could find a time when you could ask about this (why she didn't convey that to him from the beginning) in a way that is calm, not defensive, and is honestly looking for an answer from your sister, not looking to defend yourself at that moment. If that conversation can happen, it may be quite a difficult one, so it may be good to have something to think of to remind yourself that you are trying to gather information from her and him that conversation, it's not about you, but is about where she was coming from. After you think you understand that (I'm saying that you understand where she's coming from, not that you agree with what she's saying), you could see if she's willing to listen to how you feel about it.
The information above is intended as general information... (more)
The information above is intended as general information based on minimal information, and does not constitute health care advice. This information does not constitute communication with a counselor/therapist nor does it create a therapist-client relationship nor any of the privileges that relationship may provide. If you are currently feeling suicidal, as if you want to hurt or kill yourself or someone else, or are in crisis, call 800-273-8255 (24 hours a day, 7 days a week), call 911, or proceed to your local emergency room.
More Answers