Why can't my mom ever be proud of me?
She constantly tells me what I am doing wrong. For once, I want her to be proud of me. It's like no matter what I do, she does not have one nice word to say to me. She is always hateful towards me and always has been.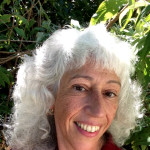 I'm sad and heartbroken on your behalf.
I'm very sorry your mom has such negative views on you.
Please know that there must be some reason in her personal history or relationship life which drives her to criticize you so strongly.
The natural dynamic is for a mother to love and nurture her child.
Unless at some earlier point in your relationship with her, you caused some massive harm to her which would justify her indirect dislike for you, then the best way for you is to find supportive and loving other people who will to some degree make up for the harshness you hear from her.
Also, read online about others who have similar situations because there may be good guidance on keeping yourself emotionally safe from how she treats you.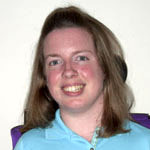 I imagine this is very difficult and confusing for you.
It sounds like there are things for which you are proud of yourself, which is really good. I hope there are also other people in your life that are currently able to recognize the good things that you're doing.
If you think your mom would be willing to go to see a local mental health professional with you, that may be a good place to have some discussions about the relationship that the two of you have. The reason I'm suggesting that it may be easier to have the conversations there is because sometimes the mental health professional can point out parts of conflict that are not easy for the people who are involved to actually see by themselves.
If you want to try to talk with you mom to see how she is feeling, maybe she would be willing to discuss it with you. If you're going to have a conversation like that, I would suggest you try these things:
Ask her if this would be a good time to have an important conversation. If she says no, consider asking her when would be a better time.
Try to have the conversation with the goal of taking about five minutes to learn more about where she is coming from on this. If you can ask questions to learn more about that, you may be able to know more about what she is thinking and feeling.
This doesn't mean that you have to agree with her, but just that you are able to hear where she is coming from.
Try to ask questions that start with the words who, what, how, where, when. Questions that start with the word "why" can be difficult to answer and can lead to a lot of extra emotion.
Try to summarize what she is saying to see if you have it right.
If you want your mom to know how you feel, after you can listen to what she is saying and see if she is willing to listen to what you would like to say.
If you're going to tell your mom about how you feel, consider having some points written down ahead of time so you can explain yourself the way that you want to.
It will probably be really hard to listen to her without being defensive right away. I know I would be wanting to jump right into the conversation. Remember that jumping in right away will probably make it more difficult to learn where your mom is coming from.
Also, if she says she doesn't want to have a conversation, remember that she has that choice.
If your mom does not want to go to see a counselor with you, remember that you could go on your own. Depending on your state and exactly how old you are, you may need your parent's permission to be in treatment, but not always. If you need help to figure that out, try contacting a couple of local mental health agencies to see if they can help you figure out what to do if you want to talk to someone.
The information above is intended as general information... (more)
The information above is intended as general information based on minimal information, and does not constitute health care advice. This information does not constitute communication with a counselor/therapist nor does it create a therapist-client relationship nor any of the privileges that relationship may provide. If you are currently feeling suicidal, as if you want to hurt or kill yourself or someone else, or are in crisis, call 800-273-8255 (24 hours a day, 7 days a week), call 911, or proceed to your local emergency room.
More Answers