Why can't I stop crying?
My grandma and brother both passed away 11 years ago and sometimes at night I just can't stop crying while thinking about the good memories we had but won't have ever again. I can't sleep at night when the memories and tears come I'll be fine all day then at night...boom! it's like waterfalls from my eyes. Why can't I stop crying?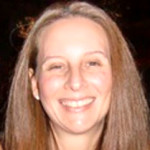 It's good to know you are reminiscing about good memories. The sadness and crying is normal when you are missing a loved one. You are noticing that grief changes, it doesn't just stop. You have recognized that there will be moments in life that you will want to have shared with your brother and grandma and it just seems unfair that you cannot. I often find that when someone is stuck in the place you are, it is a result of unfinished business and in your case, it appears, unfinished futures. A professional versed in grieving and it's intricacies, can guide you to navigate through this and lessen the intensity that you experience. As life goes on, there will be many moments that you will have wished they were present, but those moments do not have to bring you such intense emotion. Seek some help, you won't regret it.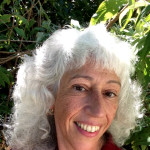 Because you're sad and miss the relationship you had w grandma and your brother.
The academic point that grief takes a different length of time to lift for each person, is true.
Also, from a spiritual perspective, your grandma and brother are still here in loving relation to you, just not in physical body. Pay attention if you have a sense of talking to them within your mind. This may lessen your feeling of loss.
When you're done crying about missing them, your grief will simply disappear on its own! It cannot be forced to leave.
The information above is intended as general information... (more)
The information above is intended as general information based on minimal information, and does not constitute health care advice. This information does not constitute communication with a counselor/therapist nor does it create a therapist-client relationship nor any of the privileges that relationship may provide. If you are currently feeling suicidal or are in crisis, call 911 or proceed to your local emergency room.
More Answers