Why can't I change?
I know I'm ruining my life with a lot of the decisions I make. I consistently tell myself I need to make some serious changes in my life, but I just can't seem to even though I really want to. Why can't I force myself to change?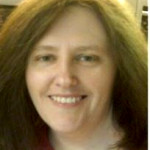 Hello, and thank you for your question. Changing unwanted behavior is one of the hardest things a person can do. I agree with Sherry that being patient with yourself is important. Here are a few things I would suggest:
1. Get clear on the behaviors you really want to change, and make sure they are behaviors that CAN be changed. Sometimes we will set a goal like, "I want to be more confident" but that is hard to measure and prove to yourself that you accomplished it. Saying you are going to accept a date or go on a job interview is something you can actually do, and something that you may consider to be demonstrating confidence. Whatever your change of behavior is, make sure it is something you can actually change.
2. If you are going to give up a behavior, decide what you are going to do in place of it. So, if you are going to stop showing up late for work, then you are deciding to be on time for work and demonstrating your value of being punctual.
3. If you are going to make changes, really nail down WHY you want to make them. What is it about making these changes that is important to you as a person? For example, if you have the goal of weight loss, the reason this is important to you as a person may be because you value self-care. Knowing WHY you want to make changes is both your motivation and your compass for getting there.
4. Once you know WHY you want to make these changes, I strongly suggest setting small goals. If you set too high of goals you may not accomplish them and just feel worse. So, make the goal small, realistic, and guided by the the things you want to be as a person.
5. As Sherry mentioned, finding a counselor is sometimes a good idea if you really feel stuck. Any counselor who does work with goal-setting and motivation can probably help.
Be well,
Robin Landwehr, DBH, LPCC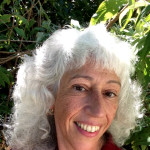 In general the reason people aren't able to change is because the person feels a sense of fear to change.
What the roots are of this fear are usually easiest to identify by talking with someone whom you trust and feel safe to talk about your inner thoughts and emotions.
If you haven't got someone like this in your life, which is common, then shop around for a therapist because a therapist is someone who is professionally trained to listen in a way which helps someone know more about who they are.
Be patient with yourself too. Change sometimes feels much scarier and is more complex than simple compared with whatever you would like to change.
The information above is intended as general information... (more)
The information above is intended as general information based on minimal information, and does not constitute health care advice. This information does not constitute communication with a counselor/therapist nor does it create a therapist-client relationship nor any of the privileges that relationship may provide. If you are currently feeling suicidal or are in crisis, call 911 or proceed to your local emergency room.
More Answers