What should I do about my stress before track meets?
I am on the track and softball team. My school is small, so I play all four sports it offers. I feel obligated to do track because I'm not a horrible runner, and my dad wants me to. The catch is is that the days before a track meet and the morning of, I get sick and cry.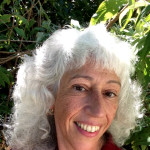 Does anyone notice that you get sick and cry on track meet days?
Have you told anyone?
From what you write, as much as you would like to please your school and dad, something within you doesn't quite want to fully follow through.
Step one in life always is to know what you want and what your limits are. It already is difficult to avoid listening to your body.
Try understanding what is difficult in telling your father that you'd like doing as he wishes, only are not able to do so because you are emotionally and physically distraught on the days you have track.
After finishing the season for this year with your school's track team, then expect to concentrate on taking care of your own need to not do track.
Hopefully your father will understand and care about your problem. If he does not and track is more important than your well being, then you have a different problem entirely.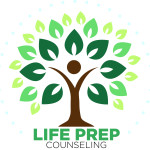 Amy Nolan
Your journey to wellness starts here!
It sounds like you are no longer committed to track emotionally. It can be hard to talk to your dad about this, but he may think you love track and may not know you are getting so upset the days of meets. An idea would be to first write a letter to your dad to see what feelings come out and then preparing to speak with him. I think he will appreciate your honesty and maybe this conversation will bring you relief and also time to find something you really will enjoy.
The information above is intended as general information... (more)
The information above is intended as general information based on minimal information, and does not constitute health care advice. This information does not constitute communication with a counselor/therapist nor does it create a therapist-client relationship nor any of the privileges that relationship may provide. If you are currently feeling suicidal or are in crisis, call 911 or proceed to your local emergency room.
More Answers