What's going on with these mood swings?
I'm a teenager and I get these really intense mood swings.
My mood will be really high and I'll think of something that I want to do. When I start to make it happen I get irritated by other people if they intervene. Then if the thing I wanted to do doesn't work out, I have these tendencies to blame other people for it not working out.
Can you explain what's going on?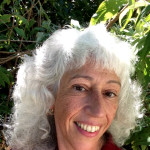 Why do you blame other people who had nothing to do with your actions?
If it is because after the fact you wish you had accepted their help, then the person who is responsible for this is you!
Since you are aware of your tendencies and how the interfere with your life, try to become aware of when you do these habits.
This way you can interrupt your own patterns a little bit at a time.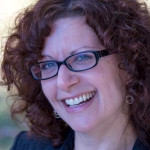 Teenagers are prone to mood swings due to developmental and hormonal changes that are rapidly and intensely occurring in your body and mind - so some of this happens to many people in your stage of development. You are not at all alone.
You've taken the first and very important step in regulating your moods by just identifying that you are having these intense changes instead of being completely submerged in them and unaware! The more you are able to be a witness to your emotions and thoughts, the more you can learn to manage them. Your question offers several clues for strategies that you can try - for example, identify the warning signs for becoming irritated and plan a response, such as taking a deep breath, informing the person you are becoming irritated and need some space, or find a distraction temporarily like listening to music or going for a walk. Since you are aware of blaming others for things not working out, you can proactively make a personal commitment to taking ownership or personal responsibility by just thinking about it and practicing thoughts such as "I am responsible for my efforts" and "Blame is not helpful for anyone" and other thoughts that you believe and can repeat related to this insight. When you practice thinking more rational, healthy thoughts, you are actually rewiring your brain, so practice is key!
The information above is intended as general information... (more)
The information above is intended as general information based on minimal information, and does not constitute health care advice. This information does not constitute communication with a counselor/therapist nor does it create a therapist-client relationship nor any of the privileges that relationship may provide. If you are currently feeling suicidal or are in crisis, call 911 or proceed to your local emergency room.
More Answers