What is a psychotic seizure?
My doctor seems to think I am in danger of having one. I neglected to ask how this was different than an episode. I have been formally diagnosed with bipolar type 1.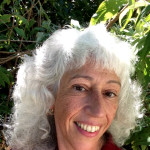 The best path is to ask your doctor what s/he meant when telling you about your high risk for psychotic seizure.
Your doctor knows you better than any of the therapists who write on this blog. And, because your doctor knows your health, will likely have suggestions and advice for you regarding the seizures s/he thinks you may develop.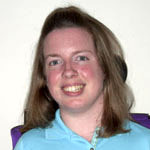 I will admit that I'm not specifically familiar with this from my own experience.
My best educated guess is that you could have a seizure during which you have some sort of symptoms similar to a hallucination (which is one of the psychotic symptoms) when you hear or see things that aren't really there.
In looking briefly online, I was able to find some information here: http://www.epilepsy.com/information/professionals/about-epilepsy-seizures/psychiatric-and-behavioral-aspects/psychiatric-2
It sounds like this would be a symptom in addition to an already existing seizure disorder, not a seizure disorder in addition to a mental health problem. If it is the other way around, I'm not sure how that would work. It is common with some types of seizures to have an altered state of reality during or shortly after the seizure, so that could also be related.
I would suggest you talk to your physician about this directly so that if they are worried about this, you can learn more about what is making them concerned about it and what, if anything, you could do to lessen the likelihood of it or how to handle it if it does happen.
The information above is intended as general information... (more)
The information above is intended as general information based on minimal information, and does not constitute health care advice. This information does not constitute communication with a counselor/therapist nor does it create a therapist-client relationship nor any of the privileges that relationship may provide. If you are currently feeling suicidal, as if you want to hurt or kill yourself or someone else, or are in crisis, call 800-273-8255 (24 hours a day, 7 days a week), call 911, or proceed to your local emergency room.
More Answers