What is a psychopath's thought process?
I realized my boyfriend of seven years is a psychopath, and I want to understand how he thinks.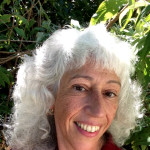 Good question!
I have only a guess to it.
Psychopaths feel no empathy and all the emotions which are based on caring about someone else.
This means they feel no guilt, no joy, no drive to connect w others.

It'd be unusual if your bf is really a psychopath bc if he was then he'd be using and abusing you, trying to control you for his benefit.
Unless you actually do suffer in these ways then to consider him a psychopath may be exaggerated.
More Answers