What can I do when my family doesn't accept my sexuality?
I'm a teenage gay girl, and I'm in love with a girl a few years older than me. She loves me too, but we're not physically together at the moment. I've been thinking about being transgender soon too, but my family doesn't accept me, so I honestly don't know what to do about that because I feel like I have to constantly hide the real me. It hurts so much to hide the real me. What can I do?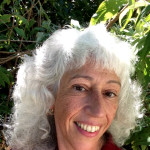 Many people do not accept the reality of gender beyond male and female.
Obviously if your family doesn't accept your questioning status then this feels painful.
All you really can do is continue your self-examination and know you're in a non-supportive family of doing so.
To know the truth about your surroundings is much better than to not know, and also much better than pretending you are not in your current phase of gender expression questioning.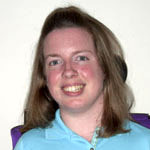 They would probably be helpful to speak with a local mental health professional about this, not because there's anything wrong with the real you, but because having these conversations can be difficult and you may choose to talk about your real self in different ways with different people.
Maybe you could talk about your concerns with your significant other and discuss different ways you may be able to discuss your relationship that fit with how each of you defines your love for one another.
Because you are saying openly that you are gay, and it sounds like you already identify yourself as gay, as compared to considering being transgender "soon," it may be worth considering disclosing the fact that you are gay now and disclosing the idea that you are transgender after you have worked through that yourself. I would like for you to be able to be true to yourself and show the real you. It could also be that you already know that you are transgender, but with the way that you phrased it here, I'm not certain.
Here is a link to a hotline that you may want to consider using. The Trevor Project is about helping teenagers who identify as LGBTQ: http://www.thetrevorproject.org/
Here is another national site where you may be able to find a local chapter: https://www.pflag.org/
I don't know what you mean when you said that your family will not accept you, but since you are concerned about your family's reaction, I would suggest that it may be helpful to have a therapist or some other support in place before telling your family. The decision of whether or not to wait longer to tell them is ultimately yours, but I wonder if you have a likelihood of explaining what you are experiencing in a way that would be truer to you and also perhaps easier for your family to follow if you had time to process it with supportive people first.
Please remember that you are not alone in this. There are people in the world who can and will accept you for who you are.
The information above is intended as general information... (more)
The information above is intended as general information based on minimal information, and does not constitute health care advice. This information does not constitute communication with a counselor/therapist nor does it create a therapist-client relationship nor any of the privileges that relationship may provide. If you are currently feeling suicidal, as if you want to hurt or kill yourself or someone else, or are in crisis, call 800-273-8255 (24 hours a day, 7 days a week), call 911, or proceed to your local emergency room.
More Answers