What can I do when my boyfriend says he's not ready for marriage?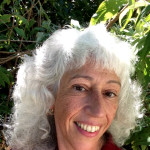 If you are ready for marriage and he isn't, then ask him his reasons and what his terms would be for making the decision to marry.
This way you'll know if he ever would like to be married and if the terms he states are similar enough to yours that this relationship is worth continuing.
Also, marriage means living one life together, so it is good practice for the two of you to have discussions on the deeper and more intimate concerns of your lives.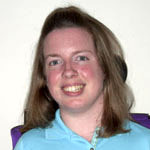 I don't know if you have any details regarding what makes him say he is not ready for marriage.
It may also be helpful to look at what is making marriage so important to you right now.
Maybe this is something around which you could have a conversation where you each listen to each other for about five minutes and try to ask questions about what the other person is experiencing to gain more clarity about what is happening. This particular type of conversation wouldn't be about reaching a certain solution, but just understanding more about yourselves and each other. I also recommend prefacing that conversation with asking if the person is open to having a discussion that is important at that time.
If this proves to be a difficult discussion, consider seeing a therapist who specializes in couples. Even if only one of you goes to see a counselor, you may have some clarification.
In the meantime, try to look at what you have that makes you feel valued, special, and loved. Perhaps you can look at the things that make your boyfriend feel that way as well.
The information above is intended as general information... (more)
The information above is intended as general information based on minimal information, and does not constitute health care advice. This information does not constitute communication with a counselor/therapist nor does it create a therapist-client relationship nor any of the privileges that relationship may provide. If you are currently feeling suicidal, as if you want to hurt or kill yourself or someone else, or are in crisis, call 800-273-8255 (24 hours a day, 7 days a week), call 911, or proceed to your local emergency room.
More Answers