What can I do when I feel like my life is out of control?
I was in a car accident and totaled my car. I gave up my job of nine years to pursue school full-time to better myself. I failed a class, and my boyfriend that I live with thinks I'm stupid and wants to break up with me. I have nowhere to go, and I feel like I'm losing everything.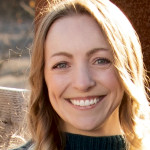 Doesn't sound like your boyfriend is a source of support and I'm really sorry to hear that. And my assumption is that the car accident was traumatic for you and still impacts you in some ways.
By just reading what you wrote, I'm not sure what that impact has been on you, but I get the impression that maybe you are now carless and have no reliable method of transportation to get to school or other places you need to go. Maybe you are also scared to be in a vehicle? My first thought after reading this is that I wouldn't be thrilled about getting into a car if mine was totaled in an accident. It may even incite terror. None of that is your fault--it's an expected response to a horrible situation.
My second thought was that you are obviously very committed and reliable if you had a job of nine years. Not to mention brave for stepping out of the comfort of a job to pursue school full-time. That's a giant transition that you should get so much credit for, from yourself and from the people closest to you. Failing doesn't mean you made the wrong decision. I've failed classes as well when I was just starting out in college. It truly doesn't mean anything about you--it just means that things got in the way and you can either try again, or learn something about yourself (or both) and what you want out of an academic career. The feelings around failing may feel raw at the moment, but readdress them in a couple weeks or a month and notice how your perspective may change, as well as the steps you may take despite the situation.
Be careful of how much your boyfriend is contributing to how you feel about yourself, too. I'm guessing you already felt pretty terrible, then his words or actions rubbed it in. Who do you have in your life that is compassionate toward you? If you aren't sure, seeking out a counselor can be really great with all the emotions of a big transition like you are going through. In the meantime, focus on the things you have total control over--your breath, little choices that you make throughout the day, etc. Mindfulness and meditation can be a way for you to get some peace and slow down from the chaos of your life and thoughts.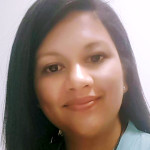 When we feel overwhelmed by life situations, it is important to understand where the feeling is coming from. Once we understand the source, it is important to normalize the situations that got us there and find balance in our lives.
First, car accidents are common, and since they are accidents they are not a reflection of us. When we have an accident we feel anxious, worried, and may have some trauma after the accidents. If you have been experiencing anxiety since the car accident, talk to your doctor or therapist about it. Second, a lot of people fail classes, tasks, deadlines, etc. but they don't give up on their goal. We have to remember that failing is part of the learning process, and having the courage to try again is what gives us determination and character. Remind yourself what motivated you to leave your job, and the courage and determination that took to do so, then channel that energy back into school. Third, when we have problems in our relationships, is helpful to look for ways to improve communication, discuss our concerns and how we want to resolve them, but it may be that the relationship needs to end if there isn't enough interest in one of the parts or if there's verbal or emotional abuse. Consider talking to your boyfriend and set some boundaries regarding appropriate communication.
At all times: focus on being kind to yourself and improving your self-esteem: increase self-care activities, do more things that you enjoy, meditate in what gives you peace and make an effort to have more of that in your life. At the end, you are the one in control of your life, and you determine who you become.
¿Qué puedo hacer cuando siento que mi vida está fuera de control?
Estuve en un accidente de auto, y fue pérdida total. Deje mi trabajo de 9 años para completar un grado a tiempo completo. Falle una clase, y mi novio piensa que soy estúpida, el quiere dejarme. No tengo a donde ir y siento que lo estoy perdiendo todo.
Cuando nos sentimos agobiados es importante reconocer donde estamos parados y entender de donde vienen esas emociones. Ya que entendemos la fuente de agobio, es importante normalizar las situaciones que lo causaron, y volver a encontrar el balance en nuestra vida.
Primero, los accidentes de auto son comunes, y por ser accidentes no son un reflejo de nosotros o nuestras destrezas. Cuando experimentamos accidentes no s sentimos ansiosos, preocupados, y puede que experimentemos algún trauma. Si sientes ansiedad, extrema preocupación habla con tu doctor o terapista al respecto. Segundo, muchas personas fallan clases, tareas, fechas de entrega, pero no se rinden. Tenemos que recordar que fallar es parte del proceso de aprendizaje, y tener el valor de intentarlo de nuevo, es lo que nos da determinación y carácter. Recuerda que te impulsó a dejar tu trabajo y canaliza esa energía en la escuela. Tercero, cuando tenemos problemas en las relaciones, es importante comunicar nuestras preocupaciones y diferencias, pero puede ser que la relación termine si no hay interés mutuo o si hay algún tipo de abuso. Considera hablar con tu novio y establecer límites respecto a la comunicación apropiada.
En todo momento: enfócate en cuidarte a ti misma y mejorar tu autoestima, aumenta las actividades que te ayudan a sentirte bien, medita sobre lo que te paz y pasa más tiempo practicando esas actividades.
The information above is intended as general information... (more)
The information above is intended as general information based on minimal information, and does not constitute health care advice. This information does not constitute communication with a counselor/therapist nor does it create a therapist-client relationship nor any of the privileges that relationship may provide. If you are currently feeling suicidal or are in crisis, call 911 or proceed to your local emergency room. La información provista es para propósito general basado en información mínima, no constituye aviso medico. Esta información tampoco constituye una comunicación directa con un consejero o terapista y no crea una relación entre cliente y terapeuta o desarrolla ningún privilegio. Si tiene pensamientos suicidas o está en crisis puede llamar al 911 o visitar su sala de emergencias mas cercana.
More Answers