What can I do about those people that are so misunderstanding and judgmental?
People always judge others so rudely.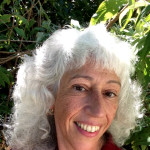 I agree with you and this is emotionally painful to watch or be on the receiving side.
Depending on who is the person doing this and your relationship to them, it is possible to kindly point out that the person may unnecessarily hurt someone's feelings.
If you express your thoughts and give your guidance, then whatever the person does afterwards, you have the peace of knowing you tried to redirect this behavior.
More Answers