What can I do about my fiancé putting his family first before our family?
My fiancé of 15 years is always helping out his family, and I feel like his family takes advantage of his kindness. We're about to get married this Saturday, but I feel like he is always gonna put them first instead of myself and our three kids. I am not enjoying our engagement at all.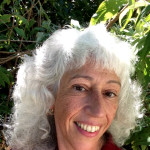 Congrats on your upcoming wedding!
Have you told the thoughts you write here, to your fiancé ?
This is the place to start since you clearly are unhappy with a part of his and now your life, which will be with you for quite some time.
More Answers