The organization I work for has told me I cannot go to my 12 step meetings
This is my recovery, and I don't feel that it is okay for them to ask this. They told me it is policy due to the fact that I may run into a peer there. I am a peer counselor in the small community that I grew up in. I am in recovery myself. I was asked to come work for this organization after I was two years sober (I was in treatment in this organization). I work with mental health peers and run life skill groups. I don't work with substance peers.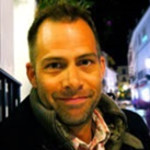 You definitely want to make sure not to inadvertently create an inappropriate dual relationship with a client.
In fact, it is not uncommon for state regulatory boards to determine that a clinician and client being in the same 12 step group is professional misconduct.
You might want to consider attending a 12 step meeting that is located in a different community than the one you work in. Another option would be to look for one-on-one or small group recovery support.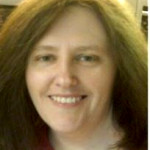 Hello, and thank you for your question. I know that workplaces have some latitude when it comes to requiring certain behaviors from their employees. For example, they may require you to tell them if you get into some kind of legal trouble. But this situation seems completely different. For one thing, 12 step meetings are supposed to be anonymous. I am not sure how they would know that you attended unless you or someone else told them. I agree that it seems like to cross a line. Usually each state has an office that manages complaints related to employment, such as the Department of Labor or EEOC. You may want to see which entity is in your state and contact them. It would be worth asking them to see if this is a legal practice.
If it is but you still want/need to stay at this job, then you may want to look for alternate sources of support for your sobriety. There are active online support groups that would allow you to do things from the privacy of your home. SMART Recovery http://www.smartrecovery.org/ is a website that many people like. There are also online groups that specifically discuss the 12 steps.
No matter what, I give you a lot of credit for doing your best to keep your sobriety and continuing to see the value in having support.
Robin J. Landwehr, DBH, LPCC, NCC

The information above is intended as general information... (more)
The information above is intended as general information based on minimal information, and does not constitute health care advice. This information does not constitute communication with a counselor/therapist nor does it create a therapist-client relationship nor any of the privileges that relationship may provide. If you are currently feeling suicidal or are in crisis, call 911 or proceed to your local emergency room.
More Answers