Should I talk honestly to my brother about his girlfriend, risking our own relationship?
My older brother (in his 60s) started dating a lady with Asperger's. She is hyper-sexual and flirty. She does not understand boundaries. They've been dating for a few months, and she's talking marriage. Another sibling and his wife have met her, and they have said she is never invited back. My brother always picks similar ladies. Do we speak honestly and risk losing a relationship?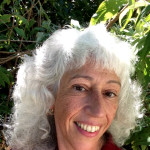 If you and your brother are open w each other and respect each other's opinions then there is little risk your relationship with him will end.
If there already is strong animosity, mistrust, dislike between both of you then there is more chance he will not seriously consider your advice.
For your own peace of mind, say whatever you feel must be said to him.
The person you'll need to live with is yourself so do what you believe is needed for you to feel good about saying what's necessary.
Even if he never follows through with your advice then you'll still know you tried your best to advise.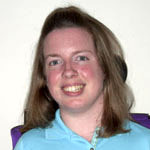 This is tricky and quite delicate.
I wonder if you could talk with your brother about whether he would be willing to have a discussion with you about something that is important to you. I would also suggest trying to make clear your true intentions. For example:
Telling him that he has the right to do what he wants with who he chooses to date
That you are talking to him about this because you care about him
That your relationship with him is important to you and that you love him and care about him
Also try to stick to examples or ideas that are objectively observable (for example, when this happens ___, I notice ___). That way you are using facts rather than opinions and things that can be observed rather than subjective emotional decisions
I would also be curious with what your brother sees in this girl, and I might even recommend starting with that
I cannot underline enough the importance of having this come across as genuine, and for lack of a better word, gentle.
I also be very honest with you that I cannot guarantee that he will react positively, neutrally, or even that he will have the discussion with you.
Because it is true that he could choose to continue dating this girl and perhaps even hold it against you for a while, I would also encourage you to look at the importance of this to you and where you consider the risk-benefit ratio to be.
The information above is intended as general information... (more)
The information above is intended as general information based on minimal information, and does not constitute health care advice. This information does not constitute communication with a counselor/therapist nor does it create a therapist-client relationship nor any of the privileges that relationship may provide. If you are currently feeling suicidal, as if you want to hurt or kill yourself or someone else, or are in crisis, call 800-273-8255 (24 hours a day, 7 days a week), call 911, or proceed to your local emergency room.
More Answers