Should I seek help or should my boyfriend and I seek help together?
Recently my boyfriend broke up with me because of my bad language. But he thinks I'm a total b***h. I know I'm bipolar and can be selfish. He called me today and says he can't go through with the breakup. I was broken and didn't want a breakup to begin with, but I know I'm horrible at times and can't help it. It's like I'm battling myself. What do you feel?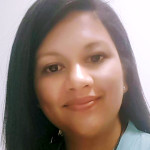 Both options seem reasonable. Seeking individual therapy will help you to cope with the mood changes that come with bipolar disorder, will give you a space to vent your negative thoughts, and will allow you to find the coping mechanism to address life and relational challenges. IF your boyfriend is interested in attending couples therapy with you, it will assist in identifying the problems in the relationship that pushed him to the breakup and will give both of you the tools to communicate and resolve conflicts.

I am a Licensed Professional Counselor in Texas, currently providing individual, couples, and family therapy services in West Houston. You may reach me at 787-466-5478 to schedule an appointment.
¿Debería buscar ayuda yo sola o junto con mi novio?
Mi novio me dejo recientemente por ser mal hablada. El piensa que soy una p***a. Yo sé que soy bipolar y que puedo ser egoísta. El me llamo hoy para decirme que no puede continuar separado. Yo estaba destruida y no quería que nos dejáramos desde el inicio, pero se lo horrible que puedo ser a veces y que no lo puedo evitar. Es como si estuviera en guerra conmigo misma. ¿Qué piensas?
Ambas opciones son razonables. Buscar terapia individual te ayudara a manejar los cambios de estado de ánimo que son partes del desorden bipolar, también te dará espacio para ventilar los pensamientos negativos y encontrar herramientas para enfrentar problemas relacionales y de la vida diaria. SI tu novio está interesado, también pueden asistir a terapia de pareja para poder identificar las razones de la separación, y obtener las herramientas apropiadas para comunicarse apropiadamente y resolver conflictos.
Soy Consejera Profesional Licenciada en Texas y Puerto Rico, veo clientes en el este de Houston y proveo servicios de tele terapia. Para una cita puedes llamar al 787-466-5478.
More Answers