Should I let the father of my kids go?
The father of my kids and I have been broken up for about three years now. We always found our way back to each other. He had a baby with someone else he's with but still shows the same love he showed when we was together when he's around. He even gets jealous, but he ignores my calls.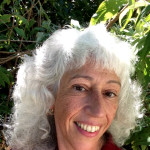 Your story sounds like it gives you a great deal of tension and disappointment.
You know you are not getting the amount of love and kind of relationship you'd like.
It is almost as though you feel that "something is better than nothing".
Reflect within yourself whether the balance of what you receive in this relationship is worth the sacrifice of not getting as much love as you wish.
Depending on your decision you will know whether to drop this relationship or continue the same as its been.
More Answers