Should I get back together with my ex-boyfriend who has trust issues?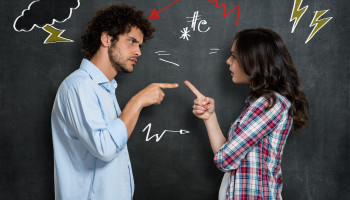 My ex-boyfriend and I met over a year ago. We hit it off and fell in love pretty quick. However, he has trust issues and assumed I was cheating. When I found out I was pregnant, we had just broken up. Five months later, I lost the baby, and we did not speak for a few weeks. Now we are talking, and he says he loves me but is afraid I will hurt him "again." I just want to know where to go with this because I love him so much, and I want to get back to us being happy and a family.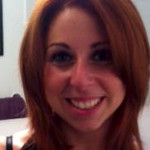 I'm truly sorry to hear that your relationship is causing you such distress at this time.
When we are in relationships, trust is so integral to our satisfaction within the relationship. Often, when we feel we are required to prove ourselves, feelings of resentment can replace those feelings of wanting to be supportive.
In situations like this, I often recommend being open and honest in your communication with your partner. Your fears about his response are valid, as he made an assumption which you cannot disprove because you cannot battle against a shadow fact.
If you feel comfortable doing so, you can always ask him why he is so concerned you are unable to remain faithful and challenge those beliefs with the facts that disclaim them. You can also ask your partner what it is that he needs from you to help you to help him trust in your responses.
In the end, these are issues that you cannot conquer for him - you can only guide him and show him the path towards trust. You may suggest couples counselling or that he seek out a professional to talk to, as well. But in terms of your question, only you can decide whether you feel you can remain in a relationship in which you defend yourself against an uncommitted offense.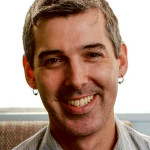 Trust is essential in romantic relationships and it is common to have trust issues - because the stakes are so high. If both of you are committed and willing to be fully honest with each other, trust can be repaired and become stronger than ever. I would encourage you to seek out professional help as it easy to get derailed by fear when trying to work things out in the absence of trust. When fear takes over - we tend to become defensive and act in ways that makes it harder to trust one another. In addition to getting professional support I would encourage you to learn more about building trust in relationships and deepening connection through accessing various online resources on relationships.
The information above is intended as general information... (more)
The information above is intended as general information based on minimal information, and does not constitute health care advice. This information does not constitute communication with a counselor/therapist nor does it create a therapist-client relationship nor any of the privileges that relationship may provide. If you are currently feeling suicidal or are in crisis, call 911 or proceed to your local emergency room.
More Answers