My long-distance boyfriend has started to pull away from me—what can I do?
He told me he started to back away because I was asking for too much in the relationship. The more I tried to fix things, the worse it got. I want to make us better again, but I don't know how.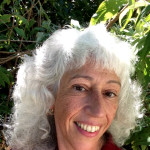 Have you asked your boyfriend directly this question?
It is a good question and possibly would open a necessary clarifying discussion as to what each of you expects from the other.
More Answers