My husband seems to be changing, and I feel angry and hurt
My husband took a job out of state for the next year and seems to be a different person. Before, he worked and slept, and on off days, he'd stay home because he didn't want to do anything else. Now he's going out with friends several nights a week while I'm still home working a 50 hours a week job and taking care of two kids by myself. He's suddenly saying he misses me and wants me to be his adored wife, but the whole time, I'm remembering how I've been emotionally starving for the last five years.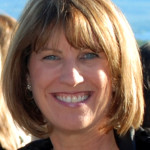 It seems that you have been very disconnected from each other which naturally could contribute to symptoms of saddness and even depression. Obviously something has shifted which you do not understand. Therefore, perhaps you should consider attending Couples therapy to help work through your concerns and feelings? It would also be beneficial to assess if in fact any depression or other underlying issue is going on. Communication is so important in any relationship and the manner in which we express ourselves to our partner can either invite curiosity and emotional connection, or shut down connection. IMAGO dialoguing is a helpful tool for couples for communication as it teaches validating and empathic listening to better heal disconnection.
My first concern is you: As you stated, you have been emotionally starving for the past five years.
Please try to find time for you; to clarify your thoughts and feelings by writing, talking to a trusted friend or family member and perhaps seeing a therapist.
What's really going on with your husband? Does he discuss in detail his sudden change?
Can the two of you still talk? Do you want the same things?
Before you go to couples counseling, I suggest that you get some support first to feel grounded within yourself and your life. Make sure you are ready to hear what might come out of counseling.
I wish you the best.
The information above is intended as general information... (more)
The information above is intended as general information based on minimal information, and does not constitute health care advice. This information does not constitute communication with a counselor/therapist nor does it create a therapist-client relationship nor any of the privileges that relationship may provide.   If you are currently feeling suicidal or are in crisis, call 911 or proceed to your local emergency room.
More Answers