My husband said he loves me but is not in love with me
My husband and I are in our 40s. We've been married 17 years. Three weeks ago, he said he loves me but is not in love with me. He was going to leave me, but he said he thought about it and decided to stay. I don't know how to feel any more. How should I take what he said and not feel so hurt? He has been very blunt, and hurtful words just come out of his mouth. He makes me feel like I'm nothing, but I so dearly love him with everything in me. He said it wasn't a mid-life crisis.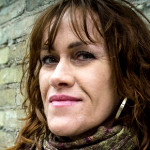 I get it. Your husband tells you that he's not in love with you, but oops, he's changed his mind and will tolerate you for a while longer? Excuse me? My Dear, it's okay if you expect more than that from a marriage. Maybe the question has shifted from whether he is happy in the marriage to whether you are happy in the marriage. You say you love this man, who makes you "feel like nothing". I say it might be time to sit down with an individual therapist and look objectively at your marriage and whether it's working for you.
More Answers