My fiancé cheated. How can we mend our relationship?
I'm in a relationship with my fiancé and I currently found out that she's been cheating on me with a co-worker. I was very upset none the less. I understand what she did was wrong, but I want to spend the rest of my life with her. So I'm willing to forgive and move on. We have been together for a little over 9 years, and we have a son. At the beginning of our relationship, I was unfaithful and she caught me cheating. She forgave me for what I've done to her and since then I been completely faithful. I'm worried about our relationship and want to move forward but its been very unsettling. All I can think about is her with another man. I don't know what to do or where to go for advice?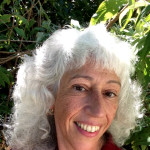 I'm sorry for the stress and unhappiness stemming the problem you describe.
Trust your instinct that there is more complexity to feeling good about being in a partnership than simply wanting this to happen.
In any relationship, the complexities of each person combine. Often people accept when this feels good and are lost as to what to do when natural human complexity, doesn't match up with our partner in the way we'd like.
A couples' therapist would be able to help each of you talk about the factors motivating the cheating, as well as clarify the reasons you each have for continuing to stay together.
The unique advantage of couple's therapy is that each person is able to hear their partner talk out loud about themselves and their partner.
This is sometimes enormously helpful since our inner thoughts are often hidden yet very dominant in how we direct ourselves in relationships.
Sometimes the initial consult session offers enough new understanding that a second session wouldn't be necessary for a while.
Good luck in finding your relationship happiness!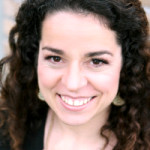 Rebecca Wong
Relationship Therapist & Connectfulness Consultant
What Makes Love Last? how to build trust and avoid betrayal by John Gottman is a great book for you both to start reading. You may also want to invest some time and energy in couples therapy. It sounds like there is a lack of trust in your relationship, likely a hangover from your beginnings, that would be helpful for you both to work through to truly be able to forgive and move forward.
The information above is intended as general information... (more)
The information above is intended as general information based on minimal information, and does not constitute health care advice. This information does not constitute communication with a counselor/therapist nor does it create a therapist-client relationship nor any of the privileges that relationship may provide.   If you are currently feeling suicidal or are in crisis, call 911 or proceed to your local emergency room.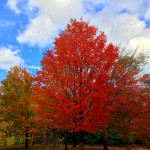 Hello, I know this is a tough situation your going through and it has you questioning everything but one thing is certain, and that is that you still love her, dealing with the hurt can be very challenging but after learning from your mistake you changed and became more faithful and loving and the comfort knowing she forgave you, is what made you love her more and less likely to hurt her once again. You live and you learn, she will soon realize her mistake and her outtake may be the same yours was. But marriage is a special bond in front of God, which means once you are officially married, cheating and lieing to eachother will only lead to an early divorce. Practice in your pre-marriage state with speaking to her and opening up to eachother about what you feel and what you look forward to in this marriage. It's possible she's seeking something from someone else because she is not receiving it in her own relationship, improve, grow and be strong. Learn from your mistakes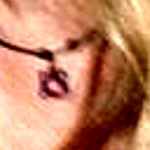 Grace Bell
Everyone can find peace, no matter what the situation.
My first question for you would be to see if you've talked with her about it yet? You mentioned you found out....and I know this can be so painful. It can also be frightening to bring up the experience when it hurts a lot, when you feel so unsettled as you mention. But you can look at this as a vital and important piece of information about what's happening in your relationship, and an invitation to get really honest and genuine with each other.
You have a long history, being together 9 years, and a son, so you are very bonded no matter what changes happen in your relationship. It may be incredibly helpful to find a counselor you can both go talk with. Having a third party who is neutral and cares about your process and hers can be such a relief when you need to discuss things you feel scared about. Even just a few sessions can make a huge difference.
If this doesn't feel possible for you right now.....ask your fiancee for time to set aside for a meaningful heart-to-heart talk. Say you'd like to set it up on the calendar, and make sure you have a babysitter for your son. Set aside at least 4 hours. Let her know that you'd like to hear her honest truth about what's going on, and share with her your truth as well. It's not a time for criticizing or condemning, and I don't sense that is your intention at all--you have a great deal of love for her. Speaking honestly and listening openly is an amazing gift, both for yourself and for your partner. You can do it.

More Answers