My family can't stand me
I am the problem. I make my family argue because of me. My mom has even said it. It's constantly like this. I cause problems. I am worthless. I can't stop crying. Sometimes I have to cry myself to sleep. I can't even leave my room because my family can't stand me.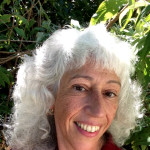 I am so very sorry for how pressured and sad you feel right now.
Definitely all family members have an effect on the other ones.
From what you write, your family members are not considering the effect their negative comments have on you.
Also, keep in mind that each person is responsible for deciding to argue or find a different way to discuss a problem. You are not in control of the other people in your family.
More likely they take the easy way out and blame you for what they don't want to know about themselves.
Stay aware that the family's decision to target you doesn't mean that you are doing something wrong. Certainly your existence is not wrong, which is the degree to which the unfairness seems to have spread.
What to do about it is read about family systems to see more explanations on how you are being unfairly treated.
Also stay in touch with friends bc these are the people who value and respect you.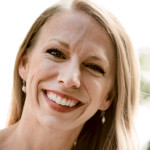 I'm so sorry you're going through this! I think there is almost always someone in the family who becomes the scapegoat and ends up feeling this way sadly. Please know that you are NOT the problem! It sounds like you need to be heard and understood but maybe your family has their own stuff going on and don't know how to handle it so they end up taking it out on you, or maybe they just don't know how to listen and validate because they never learned. Bottom line is there are many reasons they might be treating you this way that have nothing to do with you or your worth. It's your parents' responsibility to love and care for you. You are loveable and worthy regardless. I hope you find a therapist that helps you work through this. You deserve to be happy and loved.
The information above is intended as general information... (more)
The information above is intended as general information based on minimal information, and does not constitute health care advice. This information does not constitute communication with a counselor/therapist nor does it create a therapist-client relationship nor any of the privileges that relationship may provide. If you are currently feeling suicidal or are in crisis, call 911 or proceed to your local emergency room.
More Answers