My brother never hangs out with me anymore
I am a teenager, and my brother is a few years older. He has a girlfriend who is always with him. He never hangs out with me anymore. We were really close, and it is making me really sad.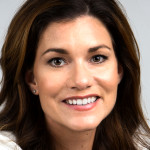 It is always hard when we feel as if we are losing somebody close to us. Feeling sad over these losses are normal. While there may be some things you can do to remedy this situation, it is important that you try and understand that part of life is change. The fact that your brother doesn't spend as much time with you doesn't mean that he loves you less or doesn't care about you. It most likely means that he is having to split his time between different people and priorities. I suggest that you communicate with him how you feel. Perhaps, ask him if he would be able to set up times that the two of you can hang out, without anyone else present. Addionally, it wouldn't hurt for you to also find some other ways to spend your time away from him. Now might be the perfect opportunity to pick up a new hobby or hang out with different peers. Keeping yourself distracted in healthy ways and processing your feelings of sadness will likely help with lifting your mood. Good luck to you!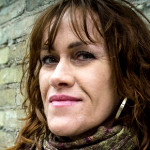 Hi Zionsville. It's so sweet that you have a special relationship with your brother. You will ALWAYS have that, you know? He's doing what's natural at his age...spreading his wings and looking for love. You may be heading into that zone soon too, but I get that it's weird that he's there before you, and you miss him.
Try to respect your brother's autonomy, wish him well, be friendly with his girlfriend, and it's also okay to say "Hey, bro, I'm still here. When can we hang out!?"
The information above is intended as general information... (more)
The information above is intended as general information based on minimal information, and does not constitute health care advice. This information does not constitute communication with a counselor/therapist nor does it create a therapist-client relationship nor any of the privileges that relationship may provide. If you are currently feeling suicidal or are in crisis, call 911 or proceed to your local emergency room.
More Answers