My brother is an addict. He has does nothing but ruin my family. I don't know how to cope with it anymore
My brother has been a heroin addict for years, and he's now in his mid-30s. He has taken from me my mom and my grandparents. He's sick in the head. Now he moved his girlfriend into the house because they both manipulated us. Today, my mom and my brother went toe-to-toe over his girlfriend not helping around the house and always being high. I ended up hitting my brother for getting so close to my mom's face. I feel terrible, but he's always picking his girlfriend over us. Mind you, he tells other girls that he hates his girlfriend, he's single, and she's only living here because he feels bad. We tried kicking them out and everything, but nothing is working. They do nothing to try and help.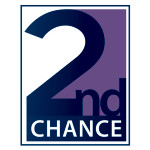 I think the best thing for you is to speak with someone on how you can best cope with the situation. It can be challenging living in a household with someone who is currently addicted. It is also important that you realize that you can only work on yourself. Other individuals need to take the same accountability. Enabling often happens in households with addiction. It can be a challenging environment to live in.
More Answers