My boyfriend doesn't compromise with me
My boyfriend and I have been disagreeing on a lot lately. It's really coming down to the fact that we want opposite things sometimes. I do a lot for him: I take care and protect him, and in the end, he still doesn't trust me. We've both come to the conclusion that when I want something and he doesn't want it, he's not willing to find a happy medium whatsoever. It's just non-negotiable. I'm not sure what to do honestly. He doesn't trust me as much as I wish he did. Honestly, sometimes I feel like his enemy, and it kills me.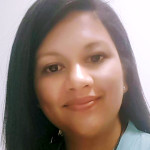 There's a difference between what you want, what you need and what you have. Being able to assertively identify express your wants and needs to your boyfriend may be helpful in times of negotiation. Often couples focus on recounting all the negative traits and issues when is time to negotiate and that impairs the ability to explore and find solutions objectively.
You could use couples mediation to learn assertive communication skills and filter the information needed to resolve or negotiate a solution.
Mi novio no transa conmigo
Últimamente, mi novio y yo hemos tenido muchos desacuerdos. Todo se debe al hecho de que queremos cosas diferentes. Yo hago mucho por él, lo cuido y protejo, y al final, el no confía en mí. Ambos hemos llegado a la conclusión que cuando yo quiero algo que él no quiere, él no está dispuesto a encontrar el punto medio. No es negociable. No estoy segura de que hacer. El no confía en mi tanto como quisiera que lo hiciera, a veces siento su enemiga y eso me mata.
Hay una gran diferencia entre lo que quieres, lo que necesitas y lo que tienes. Poder identificar y expresar asertivamente lo que quieres y necesitas en tu relación te ayudara en los momentos de negociación. Muchas veces las parejas se enfocan en recontar todos los problemas y características negativas a la hora de negociar, y eso les impide hablar claramente del problema presente e identificar soluciones específicas.
Pueden usar la mediación de parejas para aprender técnicas de comunicación asertiva y tener asistencia filtrando e identificando la información que les ayudara a resolved o negociar una solución al problema.
More Answers