My apartment manager won't let me keep an emotional support dog
I have been diagnosed with general anxiety and depression by my family doctor. They wrote a prescription for me to have an emotional support dog, I have the paper work, and I gave it to my apartment manager. They said I can't keep the ESD because I'm not disabled. What do you suggest I do?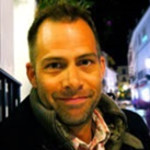 This can be a difficult situation. Typically, only animals that are specifically trains to accomplish a specific task are legally protected as Service Animsls. Even though that can be very helpful, emotional support animals are not generally protected in the same way.
You might not be able to make your landlord accommodate you. If possible, you may want to consider a different apparent that is more animal friendly.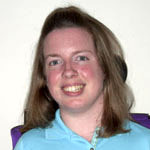 This is tricky because there are different types of emotional support dogs. The ones that are officially trained actually go through months of training and then are paired with someone for whom they perform specific tasks.
You may benefit from looking at the blog written by Valerie Parrott, who has an emotional support dog due to severe anxiety and panic. I will warn you that her blog is very blunt, but she is honest and she has gone through this process: https://thedogintheroom.wordpress.com/2016/06/20/what-makes-a-service-dog/#more-508
The information above is intended as general information... (more)
The information above is intended as general information based on minimal information, and does not constitute health care advice. This information does not constitute communication with a counselor/therapist nor does it create a therapist-client relationship nor any of the privileges that relationship may provide. If you are currently feeling suicidal, as if you want to hurt or kill yourself or someone else, or are in crisis, call 800-273-8255 (24 hours a day, 7 days a week), call 911, or proceed to your local emergency room.
More Answers