Is there something I should do to help my friend who is in an abusive relationship?
My friend's husband is bipolar and refuses to take medication for it. He has taken the wheels off her vehicle before to prevent her from leaving. He has held her a prisoner in her home. He has choked her, hit her, etc. She has almost divorced him a couple of times but always makes up with him, thinking that he is going to change. She and I went to a wedding out of town in September of 2014, and ever since she has been back, he is convinced that she cheated on him while we were gone. Now he is saying that I have also cheated on my boyfriend and has come to my house and told my boyfriend this.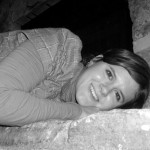 I'm glad that you are seeking help and that you are supporting your friend. I'm sure this is all overwhelming and frustrating for you. The biggest thing you can do for your friend is to be supportive as you are already doing. Unfortunately there isn't much you can do for her outside of that because it is up to her husband to change and up to your friend if she wants to leave. There are things you can do to support more: it might be helpful for her to have some information on a domestic violence non profit in her area because they can assist her in many areas if she wants to leave. They can also provide you with support while you go through this with her. The nonprofit can also safety plan with her and it might be helpful for you to do it with her if you want to. Another thing you can do is support her in decision to stay with her husband or not despite what she decides. Many victims decide to stay with thier abusive partner for many reasons. It is important to support her decisions, even if you don't agree with them, because she may have very little decision making in her relationship. I would also encourage you to make sure you are taking care of yourself while you support her so you are not becoming too overwhelmed.
Here is some info that might be helpful to you. https://abuseintervention.org/sandbox77/wp-content/uploads/2012/03/How-to-Help-a-Loved-One.pdf
More Answers