Is there anything I can do to make my anxiety go away?
I'm a teenager, and while I've never been to any kind of therapist, I noticed I experience several anxiety symptoms. I frequently find myself not going out and following my parent around the house. I can't go into stores (grocery stores specifically) on my own, and when I do, I have to be on the phone with my dad the whole time. I also forget things a lot.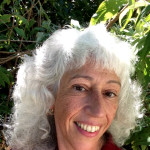 Despite your anxiety you are highly attuned to your sense of well being and skillful in articulating the details of when anxiety takes over.
Sometimes people who anxious in specific realtime situations are helped by talking themselves through the anxiety.
Maybe you'd be able to distract yourself from the grocery store anxiety by telling yourself you're anxious and that you'll be ok, its only a grocery store.
The longer term way to dissolve anxiety is through self-acceptance, self-love, self-belief, basically all the areas of trusting yourself to handle situations.
Anxiety is a fear of being overwhelmed by a circumstance or condition which ends badly for you.
Often the person can very well handle the situation about which they're anxious. The problem is not trusting themselves enough to rely on their self knowledge.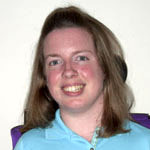 With the way you described your anxiety, it sounds like you have different types of anxiety. I'm not sure whether you have anxiety of public places, large crowds, being alone (sometimes called separation anxiety), or some combination thereof.
One thing that would be helpful would be to track your anxiety and see how anxious you are (on a scale of 1 to 10) in different situations. Also, if you know what leads up to your anxiety, it would be good to know this as well so you can look for patterns.
As for forgetting things, you could be anxious because you are forgetting things or you could be forgetting things because you are anxious. When you are having anxiety, certain parts of your brain are overactive because you are in a kind of protective mode. It's also possible that forgetting things and anxiety are not related.
Something else to try would be to notice where you feel your anxiety in your body and put your hand there is a way of giving yourself comfort.
Another thing about anxiety is that having anxiety can lead to more worry about having more anxiety. One thing that helps for some people is to go to the regular primary care doctor to make sure that there are no physical problems (just for the regular physical) so they know that there are no physical problems and that the anxiety will lessen in a few minutes.
Also, if you are able to notice your feet on the floor or your hips in the chair, this is helping you to be mindful of your body and connecting you to your surroundings. During this in combination with naming your emotions can be soothing as well. For example, in the grocery store, if you are feeling anxious, you could say to yourself "I'm anxious right now and I'm okay" while gently shifting your weight from one foot to the other. No one around you would notice what you were doing and the motion may be soothing to you.
Anxiety can have a lot of different causes and things that trigger it. If it is difficult for you to work it out on your own (which is very common), consider talking with a local therapist so you can have more specific ideas.
Also consider making a list of people who you trust and what it is about them that makes you feel comfortable.
The information above is intended as general information... (more)
The information above is intended as general information based on minimal information, and does not constitute health care advice. This information does not constitute communication with a counselor/therapist nor does it create a therapist-client relationship nor any of the privileges that relationship may provide. If you are currently feeling suicidal, as if you want to hurt or kill yourself or someone else, or are in crisis, call 800-273-8255 (24 hours a day, 7 days a week), call 911, or proceed to your local emergency room.
More Answers