Is there anything I can do about my therapist blocking my psychiatric services?
I had a dispute with my therapist regarding an appointment cancellation. Now, she is blocking me from seeing other psychologists at the same clinic (which takes my insurance), which is also where I get my psychiatric services. There is a strict 48 hour cancellation policy, and my appointments are at 3:00 on Tuesday. I called to cancel at 4:30 the previous Friday. I was late, so we contacted my doctor to tell her that I would be out of town. She said I could do a phone in session. The thing is we do double sessions.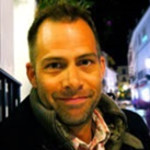 My recommendation would be to try to talk to your therapist about this from your description, it sounds like you have a legitimate explanation for missing your scheduled session. Maybe if you could explain that to her she would be willing to work with you.
If she is not willing to consider your explanation and if she is not willing to continue working with you, she still has an ethical obligation to provide you with referral resources to another therapist.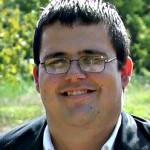 Michael Moates
I work with Anxiety, Depression, Trauma, and Personality/Emotional Regulation
Honestly, it appears that your counselor is more concerned with money than making sure that you are taken care of. No provider should ever hold you, hostage, from getting the necessary care. If anything, they should continue to treat you and refer you out. What you are talking about is very unethical and creates problems related to medication as well. I would consider filing a complaint with your state board.
The information above is intended as general information... (more)
The information above is intended as general information based on minimal information, and does not constitute health care advice. This information does not constitute communication with a counselor/therapist nor does it create a therapist-client relationship nor any of the privileges that relationship may provide.   If you are currently feeling suicidal or are in crisis, call 911 or proceed to your local emergency room.
More Answers