Is there a lawsuit for counselors and therapists who failed to report a relapse?
I have a relative who is in his twenties. He was in a drug rehabilitation program and got kicked out for using drugs again. No one informed family that he was using drugs again. He subsequently overdosed and was found dead.
Is their accountability of counselors, therapists or the halfway house for not reporting that he had relapsed? Is there a legal case for failing to report?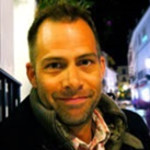 I'm so sorry to hear of your loss. This sounds like a really difficult situation for the whole family.
Since the answer to this question will depend a lot on the applicable state laws, I would suggest talking with a local attorney. That being said, I see two competing issues here. On the one side is the duty of confidentiality the counselors owed to your relative. On the other side is the duty the counselors had to act reasonably to protect your relative from harm. Generally there is not a requiremt for substance abuse treatment centers to notify family members if an adult client relapses.
A local attorney will be able to provide more specific guidance on the legal obligtions and liabilities in this situation.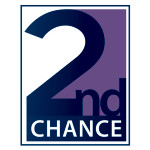 I am so sorry for your loss. Generally therapists only have a duty to report self harm to ones self or others if it is expressed to them. Often times they will not report relapses due to the fact that proper releases were not signed or patient has specifically asked them not to for fear of shaming or failure again. I understand this may not be the answer you were hoping for. I would encourage the family to seek therapy themselves for help coping with such a loss.
The information above is intended as general information... (more)
The information above is intended as general information based on minimal information, and does not constitute health care advice. This information does not constitute communication with a counselor/therapist nor does it create a therapist-client relationship nor any of the privileges that relationship may provide.   If you are currently feeling suicidal or are in crisis, call 911 or proceed to your local emergency room.
More Answers