Is self-diagnosing okay?
I'm currently struggling with diagnosed depression, anxiety, and Misophonia. Also, I am 99% sure I have Borderline Personality Disorder and Avoidant Personality Disorder. I read the DSM-IV, taken college psychology, etc. I know it in my heart I have them. Is self-diagnosing okay with the right research?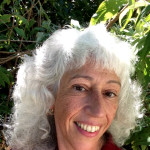 Any diagnosis is limited in its usefulness.
Knowing the name of some typical ways you may feel, think and behave, doesn't help you or anyone to understand why the person is the way they are and how to change any of these characteristics.
Both self-diagnosing and being diagnosed are equally unhelpful to know why you are the way you are and what to do about it.
Consider yourself a person who wants to find a better way to be who you are, and this will get you further with better results than to read a list of descriptions which all are very indicting and negative sounding.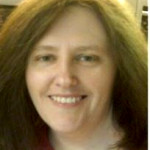 Hello, and thank you for your question. Self-diagnosing is something that we all do about one health issue or another. Taking a guess about what may or may not be happening to us is completely normal, however the actual clinical diagnoses of a mental health disorder requires a licensed mental health professional. Here are a few reasons for this:
1. Making a clinical diagnosis often requires other things besides matching up the symptoms of a disorder. To come to a diagnoses for any of the things you mentioned, a counselor would consult the DSM, but they may also use some type of screening tool, assessment or scale. Many disorders have similarities and it requires someone with training to tease out the differences in the symptoms.
2. Our judgement is sometimes off when it comes to assessing ourselves. We really can't be objective. Something as serious as determining a diagnosis really needs to be done by someone who has that objectivity. In addition, once you know your diagnosis, treating it usually requires help from a professional.
3. Sometimes the symptoms of a mental health disorder makes self-diagnoses impossible, in and of itself. For example, someone could be having hallucinations or delusions and not realize it. That would clearly make it impossible for them to diagnose themselves. There a many examples where something like this could happen with different mental health disorders.
There are other reasons, but these are three important ones. Now, does this mean that you are wrong about your diagnosis? Maybe not. You may be correct. But, it is important to get this confirmed by a professional mental health clinician. If a disorder is then found, you can begin to talk about treatment.
Hope this was helpful. Be well.
Robin J. Landwehr, DBH, LPCC, NCC
The information above is intended as general information... (more)
The information above is intended as general information based on minimal information, and does not constitute health care advice. This information does not constitute communication with a counselor/therapist nor does it create a therapist-client relationship nor any of the privileges that relationship may provide. If you are currently feeling suicidal or are in crisis, call 911 or proceed to your local emergency room.
More Answers