Is it possible that I have depression?
I'm starting to think that I might have depression. The thing is though, I'm not exactly sad. I can joke with my friends and stuff, but I've stopped caring about my work, and I've been starting to think that life is pointless. I really have no clue if I need help, or if I'm just tired or something.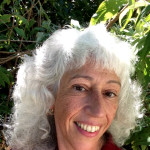 Depression isn't something someone "has", it is a dark mood and lack of satisfaction with the way the current life is structured.
If you think of depression as motivation to look for new ways to understand yourself, find ways which are more satisfying in your work and relationships, then depression is a charm.
The typical attitude most people have when they think of the word "depression", is that their life will collapse and decline, they'll need to take drugs, and feel hopeless.
If you take a different approach and work with your depression as a signal to change some major area or one or two minor areas, then you will engage yourself in creating a better life for yourself!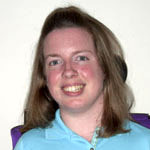 It is possible that you have depression, but you could also be experiencing some other changes that mean that you have feelings of being sad without actually being depressed. Your statement makes it sound like you've stopped caring about your work, but you're still going to work and doing your work. It almost sounds like you are dissatisfied with your work. Do you like what you do?
When you said that life is pointless, what makes it that way? What is keeping you going? Is there something you can do each day that you can find meaning in?
You mentioned that you are not sure if you need help or are just tired. It sounds like you could certainly benefit from talking with someone about more specifics.
I'm curious about how long you have felt this way and if you are aware of anything that is contributing to it.
The information above is intended as general information... (more)
The information above is intended as general information based on minimal information, and does not constitute health care advice. This information does not constitute communication with a counselor/therapist nor does it create a therapist-client relationship nor any of the privileges that relationship may provide. If you are currently feeling suicidal or are in crisis, call 800-273-8255, call 911, or proceed to your local emergency room.
More Answers