Is it okay for my girlfriend to have sex with other men since I can't sexually perform?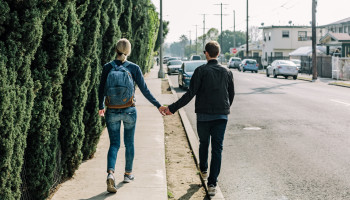 I am currently suffering from erectile dysfunction and have tried Viagra, Cialis, etc. Nothing seemed to work. My girlfriend of 3 years is very sexually frustrated. I told her that it is okay for her to have sex with other men. Is that really okay?
Hi,
First and foremost, I want to acknowledge your efforts to gain (your) ideal erectile function. If the medications are not working and you have taken them as prescribed, I would encourage you to seek the help of a sex therapist as the dysfunction may be due to a psychological and/or relational issue rather than a physical/medical one.
As for your question, only you can answer this. Is it OK? Are you OK with her sleeping with others? Have you thought through what this may look like, feel like, become for you and her? Opening up a relationship is a choice only the people in the relationship can answer. Even then, the answer may change at any point by either of you.
I encourage you to also determine what the intention is underneath your telling your girlfriend she could sleep with others. Be clear with the intention and then together have continuous conversations about the expectations of opening up (i.e.: are there any kinds of sex that is off limits, areas of the body where touch or intimacy is not allowed, are uses of safer sex required or not, do you want to know the details or not, so forth). An excellent resource would be the book "Opening Up" by Tristan Taormino.
I wish you the best of luck!
Dr. Lily Zehner, MFT-C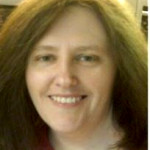 Hello, and thank you for your question. I completely agree with Dr. Zehner. Many couples are in open-type or polyamorous relationships where one or both partners engage in sexual relationships with others. The key thing about this is that it really does have to be something that both people are okay with. Now, as Dr. Zehner indicated, what may be okay today may not feel okay tomorrow, so good communication is essential. The truth is, even in polyamorous relationships where partners are in agreement, jealousy does sometimes happen. Here is a good article about polyamorous relationships and the issue of jealousy:
http://everydayfeminism.com/2016/02/polyamorous-dealing-jealousy/
This site has many other articles about polyamory. If you type in "polyamory" in their search box, you will find some good information.
I wish you well,
Robin J. Landwehr, DBH, LPC, NCC
The information above is intended as general information... (more)
The information above is intended as general information based on minimal information, and does not constitute health care advice. This information does not constitute communication with a counselor/therapist nor does it create a therapist-client relationship nor any of the privileges that relationship may provide. If you are currently feeling suicidal or are in crisis, call 911 or proceed to your local emergency room.
More Answers