Is it ok ayto talk with my grown children about spending time with their children?
I was a single mom most of their growing up life and have guilt about trying to work three jobs and being gone a lot. My children are successful with their own business's, have lots of nanny and cleaning help, but I just feel they have such a great opportunity to spend it with their kids.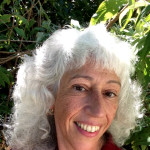 You seem to have been a very positive influence in your kids' lives.
They may have worked so hard because they understood how difficult and tiring your life was as a single mom.
I feel you are seeing your kids' lives through the measurement of how much toil was in your life as a single mom.
In other words, what you see your kids overlooking or not appreciating, may remind you of your wishes during the many years you raised your kids.
If it helps you and is possible, then maybe you could spend more of your own time tougher with your grandkids. This may give some reward for the many years you spent working to support your kids and had no choice in the amount of time you had with your kids.
As far as your kids relationship to their kids, it is now their turn to raise them as they wish, within ethical boundaries of course.
Depending on the topics you and your kids talk about, consider to bring up your concern as to whether they feel their kids, your grandkids, are missing anything due to the limited time they have with the parents.
More Answers