Is it normal to take a parent role and feel so hurt and broken as a teenager?
I'm a teenager. My dad has been jail for the last five years. It's tough, but my mom really tries to give a normal life to my two sisters, my brother, and I. I feel like I took upon a parent role when I'm the second youngest, and I'm not stable. My mother and sisters say I'm overdramatic. I'm just so hurt, and I keep breaking down.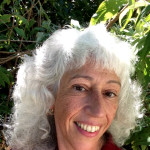 Each person handles themselves differently in any situation.
Since you are willing to speak about how you feel, keep looking for blogs and forums on whatever topics you feel most describe your current circumstance.
Your mother and sister, even though they are family seem to prefer the opposite method to yours.
Find your own path of supportive other people and possibly a therapist.
This way you'll have understanding and validation which your mom and sister don't want to give you right now.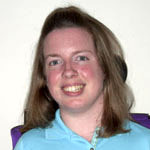 It sounds like you have a lot of weight on your shoulders.
I'm not sure what you mean when you say you're not stable and you are breaking down. If you are crying because you're sad, that is okay. If you are crying a lot or having trouble eating or sleeping, that's different than just crying sometimes because you are sad. It may be helpful to talk with a local mental health professional in your area. They can help you to figure out what you could do differently to have the role in your family that you would like while also supporting yourself and what you want.
The information above is intended as general information... (more)
The information above is intended as general information based on minimal information, and does not constitute health care advice. This information does not constitute communication with a counselor/therapist nor does it create a therapist-client relationship nor any of the privileges that relationship may provide. If you are currently feeling suicidal, as if you want to hurt or kill yourself or someone else, or are in crisis, call 800-273-8255 (24 hours a day, 7 days a week), call 911, or proceed to your local emergency room.
More Answers