Is it a normal practice for a team of doctors who are connected by state or profession to discontinue your treatment?
They discontinued treatment for no apparent reason after they thought to diagnose me with schizophrenia.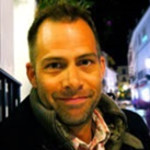 The general rule against medical abandonment says thst whenever healthcare providers discontinue treatment with you when you still need it, they are legally required to make sure that you have access to another provider of equal or higher ability.
In this case, if your treatment team decided to discontinue your treatment based on a diagnosis of schizophrenia, they still will likely be required to provide you with a referral to someone who can provide you with treatment. If you haven't already done so, I'd recommend that you explicitly ask for a referral.
More Answers