Is being mean and fighting with my boyfriend normal after an abortion?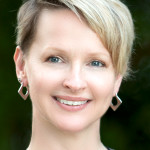 Yes, it is completely normal to experience a wide range of emotions after a major loss. Healing can occur in stages. Elisabeth Kübler-Ross proposed the concept of the five stages of grief:
Denial - Unable to believe the reality of the loss.
Anger - Wanting to blame somebody or something, having thoughts like "this isn't fair!" and "why me?"
Bargaining - Hope that you can somehow avoid the cause of grief with a promise to compromise or change.
Depression - Feeling sad, discouraged, and/or hopeless.
Acceptance - Being able to remember with love rather than pain.
The stages are not linear and not everyone experiences all five stages in this order. This 5-stage model is meant to help normalize the grieving process and educate individuals that you have to let yourself feel your way through your grief. It can help to work with a trained professional counselor to guide and support you on your path to healing. ​​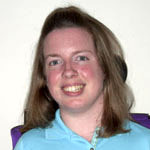 Saying that this is a very emotional time for you would be quite the understatement. I would imagine that there are lots of changes in mood and different emotions that you feel about the abortion itself.
Also, there are probably quite a few hormonal changes happening as well.
Is your boyfriend able to provide support through this process?
There is some information here about some of the changes you may be experiencing as well as a link to a place where you may find support groups: http://psychcentral.com/lib/understanding-abortion-grief-and-the-recovery-process/?all=1
Please realize that if you would like to talk with someone about this, someone is there. There are links at the article above and you can also call a local mental health professional. The link above is meant to link you to some places that are supportive. I would just like to be clear that I respect the decision that you have made and I am looking only to link you to places and people that are supportive of that.
The information above is intended as general information... (more)
The information above is intended as general information based on minimal information, and does not constitute health care advice. This information does not constitute communication with a counselor/therapist nor does it create a therapist-client relationship nor any of the privileges that relationship may provide. If you are currently feeling suicidal, as if you want to hurt or kill yourself or someone else, or are in crisis, call 800-273-8255 (24 hours a day, 7 days a week), call 911, or proceed to your local emergency room.
More Answers